Founder of Golden Rey Energy Center, Dr. Reynolds is passionate about addressing the whole person – body, mind and spirit. She provides integrative and functional medicine consults in an academic setting through Aurora Health Care in Wauwatosa, WI. She has been inspired by the challenging health journeys of her children, patients, friends and family, who motivate her to continue learning and stepping outside the box to find root-cause answers to complex health conditions.
Dr. Reynolds is the first and currently only physician in Wisconsin triple-trained in family medicine (board certified), integrative medicine (fellowship-trained and board certified) and functional medicine (Institute of Functional Medicine Certified Practitioner). She has additional certifications in hyperbarics (International Hyperbarics Association), PEMF (BEMER International) and ozone (American Academy of Ozonotherapy).
Dr. Reynolds does not provide formal health care consults at Golden Rey Energy Center, rather she utilizes her expertise to create services in this healing setting which are not otherwise available in a conventional health care model.
Dr. Reynolds is available for focused consults at Golden Rey Energy Center for those needing medical clearance for hyperbaric oxygen therapy and/or prolozone therapies.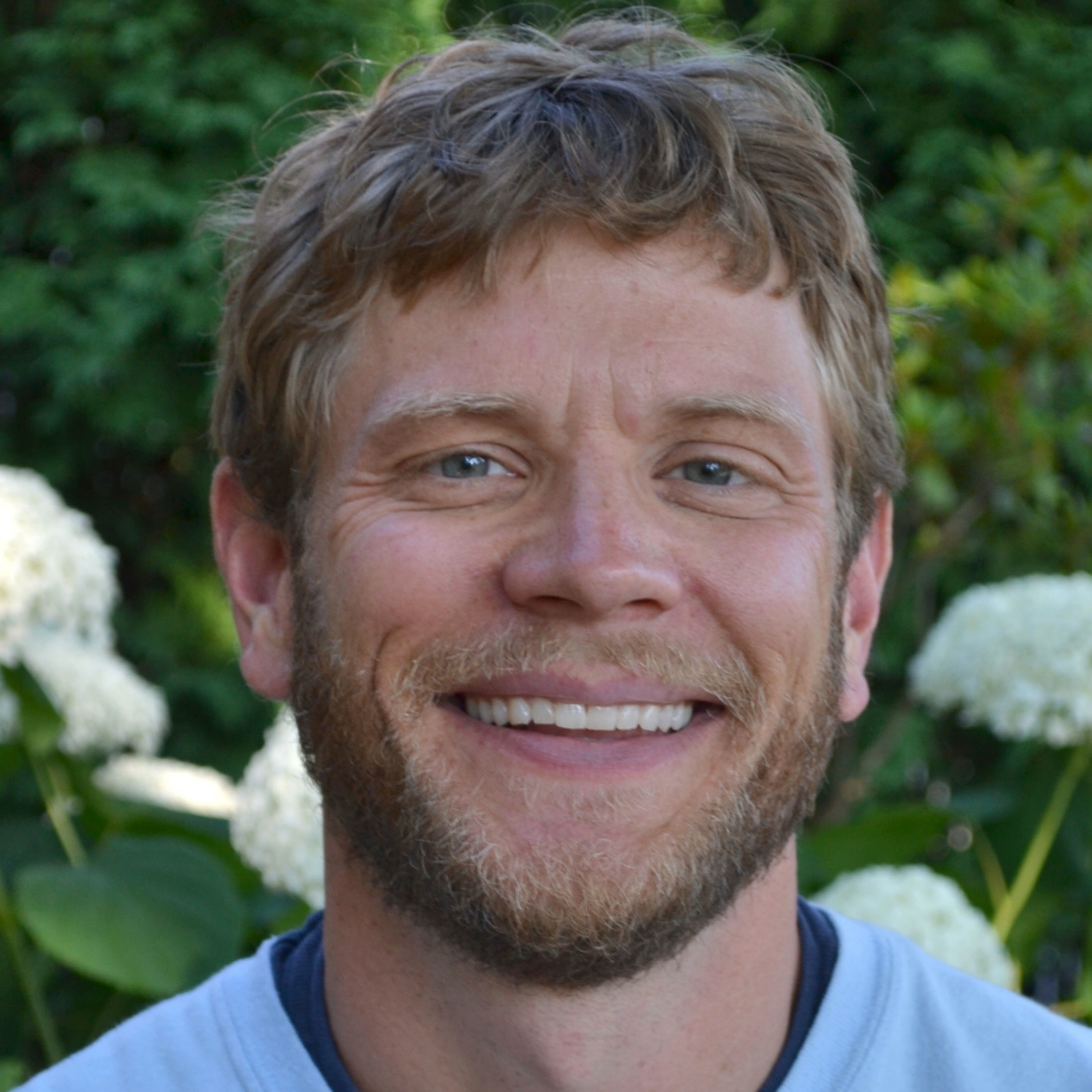 Jake was a Milwaukee Public School math teacher before leaving in 2017 to care for his chronically ill children. He has watched them go from bedridden to fully functioning again through the use of holistic healing protocols relying largely on energy medicine. He is a devoted husband and father, and has thrown his heart and soul into creating Golden Rey Energy Center so that others will benefit from these healing therapies.
Jake oversees operations at Golden Rey. He is certified through the International Hyperbarics Association (IHA) and BEMER International. Jake is a competitive athlete and sports enthusiast. Let him share with you how hyperbaric oxygen therapy (HBOT) and BEMER have enhanced his energy and athletic performance!
Jake was a carpenter in a previous career. Come and check out the beautiful space he has created at Golden Rey!
Our story
Our twin daughters Annie and Mabel became ill 4 years ago. The usual diseases were ruled out through their doctor, but a cause for their illness was not found. Initially Kristen, being an integrative physician, discovered that small intestinal bacterial overgrowth (SIBO) was the cause of their severe abdominal pain, fatigue and insomnia. She utilized a combination of nutrition, prescription medications, herbals and supplements, and their health improved. However they relapsed frequently, at times to the point of being bed-ridden for months. Upon further exploration, research and testing outside of the conventional medical system, both girls were diagnosed with CDC-reportable cases of chronic Lyme disease. Conventional medicines led to unbearable side effects. Energy medicine, including hyperbaric oxygen therapy (HBOT), pulsed electromagnetic frequency (PEMF) therapy, far-infrared sauna (FIRS) and ozone (O3) therapies became the most powerful healing tools for Annie and Mabel.
So many people ask, "How did they BOTH get Lyme?" Well, the short of it is that we live in the epicenter of Lyme disease (second only to Connecticut). Though we are avid outdoor enthusiasts, it doesn't take recollection of a tick bite or a bulls eye rash to have a suspicion for Lyme disease. One can walk into his or her backyard in the City of Milwaukee, or anywhere in the Midwest or the World, get a tick bite and not know it; the deer tick is the size of a poppy seed and very hard to see. Only 50% of people get a rash, and many times the rash is not the classic bulls eye that we so often hear about. The International Lyme and Associated Diseases Society (ILADS) is a great resource for additional information on Lyme – www.ilads.org.
After watching the Oscar shortlisted documentary "Under Our Skin - The Untold Story of Lyme", Kristen became aware for the first time in her medical career that research now shows Lyme disease can be transmitted congenitally. Kristen also tested positive for persistent Lyme disease and Bartonella. Though her symptoms are much less severe than her daughters', she too has found a comprehensive, holistic approach including nutrition, exercise, various supplements and an emphasis on energy medicine to be the most powerful tools in optimizing her health and energy.